Falling in love with southern homes was partially "love at first sight" with a dose of "gradual" thrown in. Growing up in the dry and dusty plains of West Texas, I was accustomed to homes with slight angles on their pitched roofs since there was not much rain to shed. My childhood home was in a neighborhood with street after street of one-story brick homes. There wasn't a great deal of "character" in the majority of neighborhoods, yet it was home and a place I loved.
As my husband and I would travel, we found ourselves becoming fascinated by the old plantation homes of the south. The beauty and charm continued to fascinate me as we would return for second visits throughout the years, actually spending the night in a couple of the homes.
This photo of Nottoway Plantation Resort is courtesy of TripAdvisor
As the costumed docents lead us through charming rooms, it became obvious these century old homes held rich stories of their owners, and of America. Visitors heard tales of the Civil War, the end of slavery, statehood, politicians, family connections, and furniture makers. A visit to
Oak Alley
, the grand
Nottoway Plantation
, or
Houmas House
and a visitor quickly realizes there is much more to these great homes than the small amount of information the docents have time to share.
Meanwhile, the place my husband and I call home was starting to build more and more Tuscan and Mediterranean style homes. While these homes are beautiful, I still loved the beauty of traditional southern architecture.
While on our years old informal search for a one-story home, my daughter and I have discovered a couple neighborhoods that look like they are straight out of
"Father Knows Best"
era. There are neighborhood parks and places for guests to park along the streets. These pleasant streets were like hidden treasures to me. Periodically I would ride my bike through one of them, just to enjoy the homes. I kept dreaming of southern homes with large porches and over sized windows, dormers and the beautiful columns. We continued to watch the real estate listings in our community and touring dozens of homes. We just never found what we wanted. We actually could have lived in any of the houses we saw, and would have been completely happy.
Yet I realized that we have a perfectly wonderful home right now. If we want to move, it needed to be to a place that we really thought was "perfect" for us, not just another house. Perfect is in quotation marks because I've now realized that nothing is going to actually be perfect.
One day, we finally found ourselves staring at a home we both instantly thought was wonderful, but of course, it wasn't for sale. Grrrr..... We even watched the home for awhile, checking the real estate map periodically to see if it was listed. As we watched that house, we found a lot in a neighborhood that includes an entire street planned around replicas of old Charleston, SC single-homes. That might just be a good place to build our southern style home. Hmmmm.......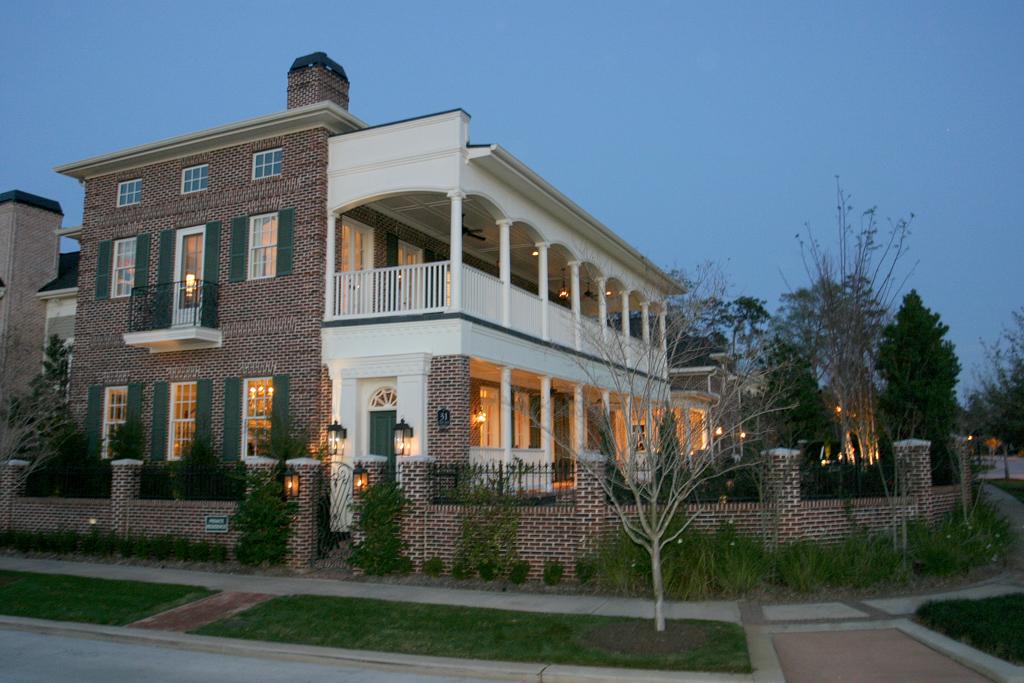 HAR.com image
After a year of working on plans and taking care of the myriad details that needed attention, I drove by the lot last Friday and discovered equipment, a porta-potty and lots and lots of dirt.
Right now, we're paying for "dirt", which doesn't seem fun at all. But I'm told that it's important for the foundation to have something to rest on because it won't levitate above the ground very well. Sigh! So, we buy dirt...